Online Banking. . . Banking Without Leaving Your Business
Minnwest Bank is pleased to introduce the following new features to our online banking users
My Spending Report feature provides you with a snapshot of your financial activity by automatically dividing transactions into various categories.
Ability to research up to 18 months of transaction information by clicking on "Transactions Archive" or "Launch Archive"
One-Click print icons now available on the transaction and account summary pages.
To learn more, watch the Online Banking Demo below.
Minnwest makes running your business easier. And, it starts with how we run our business at Minnwest Bank! We've set up some desktop transactions for you so that you won't have to physically come into a branch office. You can do much of your banking right from your place of business using your computer and an internet connection! Now that will save you time and money. . . two important factors in any business person's agenda! Even more important, our multi-level security features ensure that only the people you authorize can view accounts or perform transactions.
Here's what you can do right from your desktop:
Minnwest's Business Online Banking featuring Cash Management Services
Transform your computer into your own Minnwest Bank branch office! Just log in to your personal Minnwest Business Online Banking account. There you can handle many cash management operations for your business anytime, any day.
See all of your finances at a glance with a complete list of all your Minnwest accounts
Set up Alerts to monitor transfers, payments and other transactions
Instant access to checking, savings, CDs, loans and more
Make immediate transfers and schedule future-dated transfers to occur automatically between your Minnwest accounts
Control the timing of transfers which allow you to regulate cash float
Direct deposit your business payroll into your employees' accounts
ACH funds transfers are fast, accurate and cost effective methods of initiating electronic payments and collections, plus they eliminate mail delays
Wire transfers can be scheduled anytime to anywhere
View images of cancelled checks
View balances, transactions, current cash floats, pending transfers, interest accrued, current interest rates and more
View, print and download up to 12 months of statements
Your online account is encrypted and password protected for your safety
With password protection, you can allow employees access to the account to handle transactions for you
To sign up for the convenience of Online Banking for your business, contact a Minnwest representative.
Business Online Banking Demo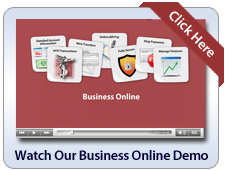 Account Alerts to stay informed
Account Alerts are an easy and convenient way to monitor transfers, payments and other transactions.

Enroll Now: To set up account Alerts, follow the steps below. The Alerts screen allows you to establish alerts, view, edit or change current alerts.
To Set Up an Alert:
1. Log in to Online Banking

2. Click on the Account Services tab then Alerts

3. Choose a category

4. Click "Setup New Alert"

5. Select the type and hit Next

6. Choose the account and how you wish to be notified (Some alerts will have more options to fill in)

7. Finish

Watch our Alerts Video:
Ways to Receive Account Alerts
Email notice
Mobile text
Secure message in Online Banking


Types of Account Alerts
Set alerts to meet your needs.

Checking:
Checking Low Balance Alert
Checking Deposit Alert
Checking Withdrawal Alert
Checking Account Balance Alert
Single Check Clearing Alert
Checking Daily Activity Alert

Savings:
Savings Deposit Alert
Savings/CD Withdrawal Alert
Savings Daily Activity Alert

Loans:
Loan Interest Payment Due Alert
Loan Advance Alert
Loan Payment Past Due Alert
Loan Payment Due Alert
Loan Payment Received Alert
ID Theft for Business
Is your company keeping information secure?
Are you taking steps to protect personal information? Safeguarding sensitive data in your files and on your computers is just plain good business. After all, if that information falls into the wrong hands, it can lead to fraud or identity theft. A sound data security plan is built on five key principles:
Take stock. Know what personal information you have in your files and on your computers.
Scale down. Keep only what you need for your business.
Lock it. Protect the information in your care.
Pitch it. Properly dispose of what you no longer need.
Plan ahead. Create a plan to respond to security incidents.
To learn more about how you can implement these principles in your business, watch the video. You'll see and hear about practical steps your business can take to protect personal information. After you experience the tutorial, we hope you'll take advantage of the other resources on this site to educate your employees and customers. This information is provided by the Federal Trade Commission, Bureau of Consumer Protection.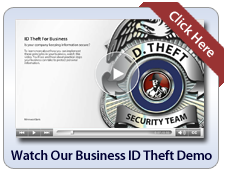 Safe, Environmentally Friendly Online Statements
Sign on to the convenience of Online Statements. They are available for all Minnwest checking and savings accounts. Here are just some of the advantages to switching to Online Statements:
Receive them two to three days sooner than paper statements.
Email notification alerts you when a new statement is available.
Reduce the risk of mail fraud and identity theft from mailed paper statements.
View, download and print up to 12 months of statements.
Online Statements are saved as PDFs that can be accessed, saved, and printed as needed.
Online Statements look and function just like paper statements.
Online Statements are FREE.
Online Statements are environmentally friendly.
To receive Online Statements, you'll need to enroll in Minnwest Business Online Banking. To get started, contact a Minnwest representative.
Manage your Minnwest Online Banking accounts with your business software!
You can integrate Minnwest's Online Banking with QuickBooks® and Quicken®, making your business run smoothly and efficiently. Web Connect is a FREE service allowing you to access your Minnwest accounts through QuickBooks or Quicken and then download your account information into that software. Web Connect not only saves time, but helps eliminate accounting errors. Do all your regular accounting using your QuickBooks or Quicken and then easily move into your bank account with the same software.
Why use Web Connect with QuickBooks or Quicken?
No manual data entry. Once you're set up, you can download all your transactions right into Quicken or QuickBooks, instead of typing them in by hand.
Automatically reconcile data. Your Web Connect data includes complete transaction and balance information to make categorization and account reconciliation easy.
No duplicate transactions. Due to a special matching system in the QuickBooks and Quicken software, you can't download duplicate transactions.
Easy to use. Web Connect files may be automatically opened by your QuickBooks or Quicken software directly from Minnwest's website. You won't need to search your computer for previously downloaded bank files.
Automatic account setup. Just initiate a download to QuickBooks or Quicken from Minnwest's website and the software sets up your accounts for you. Your data is already up to date.
How do I get started?
First, you'll need to have a Minnwest checking account. Then, you'll need to be enrolled in Minnwest's Business Online Banking. If you haven't yet enrolled in Business Online Banking, contact a Minnwest representative. Once you receive your login information, you're ready to enable your accounts in QuickBooks or Quicken. For assistance, please see your QuickBooks or Quicken Getting Started Guide. If you need additional help, call Minnwest's Customer Service to get started.
Which Minnwest offices offer this service?
Quicken for Windows-Banking 2010 and newer, Quicken for Windows-Investing 2010 and newer, Quicken for Mac 2008, 2009 and 2010, QuickBooks for Windows 2008, 2009 and 2010 and QuickBooks for Mac 2008, 2009 and 2010:
Beaver Creek, Belview, Danube, Dawson, Gibbon, Eagan, Hammond, Lake Wilson, Luverne, Marshall, Minnetonka, Morton, Montevideo, Ortonville, Redwood Falls, Rochester, St. Cloud, Sioux Falls,
Slayton, and Tracy.
Deposit Customer Checks Electronically
Amazing as it may seem, you won't need to leave your desk to deposit checks! No racing to the bank. No trying to beat the clock. In fact, you can deposit them 24 hours a day.
All personal and business U.S. checks and Postal Money Orders can be handled with this unique service. If you have multiple locations, your deposits can be streamlined into one bank. And, posting accuracy is greatly improved.
All you'll need is a PC with a current version of Microsoft® Vista, XP or 2000 and a USB port, a desktop scanner (available through Minnwest), and a high speed internet connection.
Talk to a Minnwest representative today. We'll have you set up in no time with this easy-to-use, convenient and secure Remote Deposit system.
Credit qualifications apply.